| | | | | | | | |
| --- | --- | --- | --- | --- | --- | --- | --- |
| We are a professional Kung Fu School that provides the most comprehensive high-quality instruction in classical Jow Ga Kung Fu. We adhere to the traditional methods of Kung Fu training and make them relevent to all aspects of your life. Learn more | | We welcome all indiividuals who are willing to take the first step to develop themselves through this artform. We are committed to providing a safe, supportive, fun, yet challenging environment that will foster your transformation. Learn more | | From beginners to black belts, we train you to unlock your true potential. Learning Kung Fu will enhance all aspects of your life. You will develop flexibility, coordination, agility, speed, and stamina. Students will experience noticeable improvement ... Learn more | | Jow Ga Kuen Martial Arts Association provides the most comprehensive high-quality instruction in traditional Chinese weapons. We adhere to the traditional methods of Kung Fu training and make them relevent to all aspects of your life. Learn more | |
Melbourne's reputable Lion & Dragon Dance Team, since 1987
| | | | | | | | |
| --- | --- | --- | --- | --- | --- | --- | --- |
| We are Melbourne based Lion and Dragon Dance team since 1987. The Lion Dance is believed to bring people Joy, Happiness, Good Luck, Good Health, Longevity, and Prosperity. Learn more | | We offer Melbourne's largest and longest Hong Kong style performing Dragon. The Dragon is believed to bring good luck, therefore the longer the dragon, the more luck it will bring to your business or event. Learn more | | Grand Openings, Festivals, Parades, Birthdays, Weddings,Anniversary and more. Price & Satisfaction guaranteed or we will perform for your business or event again, that is our promise! Learn more | | Book us for a performance and entertain your audience or crowd with our team! Performing for all occasions in many places around Victoria and interstate Australia. Learn more | |
The Broadsword

The Broadsword - also known as 'Dao' in Chinese; is essentially the beginner's short weapon. It consists of short range cutting, slashing, hacking, chopping, thrusting and blocking techniques.

It incorporates swift movements, stance alignment, and focuses on the beginner's stage of developing the flow of movements, power and reflexes.

The Spear

The Spear - known as one of 'The King of Weapons'; is widely recognised in the Jow Ga curriculum as one of the core weapon forms. Common features of the Chinese spear are the leaf shaped blade and red horse-hair tassel.

It works defensively or offensively in both sharp long range techniques to short range blocks; it is a quick, light and agile weapon. Well known techniques in the Jow Ga Spear form include: Mei Yu Fan Shui, Cheurng, Sarp and Gork.

The Staff

The Staff or Pole is extensively focused for allowing beginners to further develop techniques and incorporating stance and power.

Key features are the use of the short pole, long pole, or the double sided pole. The Staff has distinctive features such as thrusting, whacking, piercing, locking and trapping. It is used to attack key vital points of the body to disable, disarm or kill.

The Double Broadswords

The Double Broadswords are one of Jow Ga style's trademark short weapons. It consists of intermediate techniques such as the tornado, and chopping and blocking from left to right.

It is from a family of single-edged blades and is known as 'The General of all Weapons'.

It is seen as a powerful conditioning tool and a versatile weapon, with self-defence techniques transferable to similarly sized objects such as canes, baseball bats or cricket bats.

The Double Tiger Hooks

The Double Tiger Hooks are Sifu Tseng Gong Seng's trademark weapon and is our Jow Ga School's distinctive weapon form. This weapon is an advanced weapon consisting of hooking, rolling, trapping, blocking, and slashing.

This is one of the last short weapons to be taught on our weapons curriculum, and is known as our most treasured weapon form.

The Double Daggers

The Double Daggers are a handy and deadly beginner's weapon, hidden away from sight. It develops the core techniques and footwork required to move on to other intermediate weapons. It is a close quarter combat weapon, containing devastating techniques.

Some of the essential areas are thrusting, stabbing, slashing, jabbing and blocking techniques. It is a swift, fast, and concealed weapon form symbolizing courage in combat. Techniques are transferable to everyday items such as pocket knives, Stanley knives, scissors and knives in general.

The Butterfly Swords

The Butterfly Swords are used in conjunction with techniques of the Double Sabre form. As a double weapon form, this weapon has a much shorter range then the sabre, and consists of techniques to trap and lock the opponent's weapon.

It is an intermediate weapon. Sparring sets such as Double Sabre vs Spear can be replaced with Butterfly Swords vs Spear to allow for shorter range practice for the student.





The Nine Ring Halbert

The Nine Ring Halbert is an intermediate form, normally used as a heavy weapon during historical Chinese war times. A truly strong, majestic weapon, it is able to withstand the slicing of boulders and has a swift and strong foundation.

Slicing, cutting and chopping are all part of the techniques in the form. The nine rings represent the trapping of long weapons, as well as the sound they make to intimidate the enemy.

The Tiger Fork

The Tiger Fork is an intermediate weapon form, consisting of jabbing, stabbing, trapping, panning, and many other defensive and offensive techniques to counter the opponent with the use of an ordinary traditional Chinese farmer's tool.

It is a widely used weapon due to ordinary farmers needing it to defend themselves against animal predators, and fend off thieves stealing their crops.

The Snake Spear

The Snake Spear was used by General Zhang Fei during the Three Kingdoms Period in China. It is respectably known for its long appearance, rapid strikes and swift agility. Main techniques are developed upon learning the Spear.

The form includes advanced movements from rapid changing stances and techniques. The red hair tassels are used to stop the blood from flowing onto the pole when thrusting into the enemies; it acts as a pointer and is used to intimidate the enemy.

The Heaven Splitting Lance

The Heaven Splitting Lance was used by Lu Bu, one of the greatest warriors of the Three Kingdoms Period in 184–280. It has a combination of moves from the spear with direct thrusts, and from the halbert with slices and cuts.

The core components of the weapon include the agility, swiftness and accuracy in cutting the opponent, slicing them and piercing through them with a combination of techniques from the spear and the nine ring halbert.

The Double Headed Spear

The Double Headed Spear is a deadly weapon from both ends. Utilising the weapon's double ends, it is well designed as a defensive weapon, protecting on all sides.

It contains core techniques, drills, applications and stance work from the spear. The double headed spear is commonly seen in the Chinese opera, in a shorter version of the double headed spear.

The Guan Dao

The Guan Dao also known as General Guan Yu's Halbert is one of the famous weapon forms incorporating General Guan Yu's historical times during the Three Kingdoms Period. Mighty power, strong stances, and advanced techniques are part of this form.

It is the penultimate weapon to be learned in the curriculum, also known as Sifu's weapon. Jow Ga's Guan Dao form depicts Lord Guan's passing of the five gates and slaying of the 6 generals during his time escaping Wei.

The Double Chain Whips

The Double Chain Whips are an advanced weapon consisting of several metal rods, which are joined end-to-end by rings to form a flexible chain. The whip has a handle at one end and a metal dart, used for slashing or piercing an opponent.

The Double Chain Whips are usually shorter for close quarter combat, and can be hidden as a belt. Techniques include circling, piercing and locking.
Warm Up & Stretching

We start off by warming up and stretching before stance training takes place. It is important to stretch before we set off into more training, since this helps prevent further injuries and increases the flexibility of muscles.

Stance Training

Stance training is the foundation of all techniques and movements, as well as one of the most important key elements to the successful progression and advancement in Jow Ga Kung Fu. Stances include the Horse stance, Cat stance, Cross stance, Bow & Arrow stance, Sinking Stance, Kneeling Stance and Crane stance.

Drills & Conditioning

These provide extra foundation to training. Drills focus on reflexes by practicing techniques for Trapping, Grappling, Tapping, Locking, Punching, Blocking and Pushing. While conditioning would be the strengthening of the body such through Three Stars, Bridge Hand and basic exercises such as push ups and sit ups.

Forms, Techniques & Applications

This involves learning the forms and breaking down each technique in the form. Each technique is trained in a repetitive manner along with its single or multiple applications.

Weapons Training

This consists of a broad range of techniques ranging from single weapons, double weapons, long weapons as well as soft weapons. Weapons sparring sets are included as well as weapon specific drills.
Beginners

Small Tiger

Small Four Level Fist

Four Level Fist

Double-headed Staff

Double Daggers

Sabre

Spear

Intermediate

Wooden Post Fist

Ten Thousand Fist

Country Fist

Lohan Fist

9 Ring Halbert

Snake Spear

Double-Sabres

Tiger Fork

Advance

Tiger Crane

5 Animals Fist

Tiger Leopard

Guan Dao

Double-Whips

Tiger Hooks

Instructors

Ng Lung Ma

Fan Fun

Kau Da Kuen

Lau Ga Kuen

The 12 Bridges

Iron Wire Fist

Weapon Sparring Sets

Double-Headed Pole Sparring Set

Double Sabre Combats Spear

Sabre Combats Spear

Spear Combats Three Section Staff
Physical Benefits

Cardiovascular Health

Speed & Power

Stamina

Agility & Reflexes

Flexibility & Coordination

Mental Benefits

Reduce Stress

Courage

Memorization

Focus

Concentration


Self Benefits

Self Confidence

Self Defence

Self Discipline

Self Control

Self Respect


Lifestyle Benefits

Personal Growth

A Lifetime Skill

Courtesy

Goal Setting

Prevent Bullying


Our Benefits

Teamwork

New Friendships

Lifetime Connections

Extra Curricular

Leadership

| | | | | |
| --- | --- | --- | --- | --- |
| | Warm up, Drills & Forms Training | | Hand Forms & Weapons Forms Training | |
| | | | | |
| --- | --- | --- | --- | --- |
| | Our Sifu teaching Weapon Sparring | | Conditioning, Padwork & Joint Locking Drills | |
| | | | | |
| --- | --- | --- | --- | --- |
| | Light Sparring Drills | | Light Sparring Partner Drills | |
Learn devastatingly effective self defence skills through the unique training programme of Sifu Tseng Gong Seng's Jow Ga Kung Fu®.Martial arts and self defence classes for men and women of all ages and fitness levels.

The Jow Ga Kuen Martial Arts Association has over 15 different weapons in our curriculum. We offers a wide range of traditional weapons ranging from Short Weapons, Long Weapons, and Weapon Sparring sets.

Weapons range from Spear, Pole, Sabre, Daggers, Halberd, Trident. We are looking for new students for our schools relaunch this year.
learn more about this
As part of our mission to promote and preserve Chinese Martial Arts in Australia, is to introduce it to as many new people as possible.
Our goal is to highlight the skills and diversity of Chinese Kung Fu to the general public, and actively seek the public's awareness and image.
Our vision is to enhance the development and expansion of Kung Fu practitioners around Australia.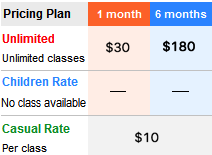 Learning self-defence helps build Confidence, Assertiveness, Discipline and Respect for self and others.
North Melbourne Branch

When: Saturdays

Time: 11:30AM - 2:15PM

Address: North Melbourne Recreation Centre

204-206 Arden Street, North Melbourne VIC 3051

Train: Catch the Sunbury line to North Melbourne train station,
then it is a 10 minutes' walk to the venue. [Photo of Venue]

Tram: Catch tram number 57 near Melbourne Central - Elizabeth St
and get off at (stop 15)

Map


View Larger Map
Contact us for training enquires
Arthur Kwong

Secretary, JP, FIPA
Mobile: 0413 250 260


Frank Lam

Founder & Senior Instructor
Mobile: 0466 590 780


Alex Chiu

Senior Instructor
Mobile: 0433 184 929